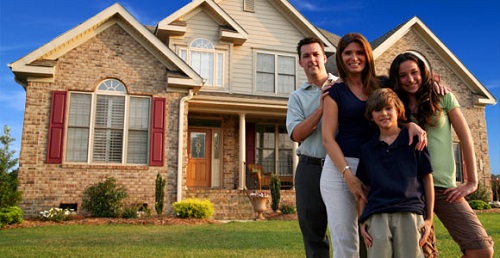 What should you Do?
Buying a home? 
The process can be stressful. A home inspection is supposed to give you peace of mind, but often has the opposite effect. You will be asked to absorb a lot of information in a short time. This often includes a written report, checklist, photographs, environmental reports and what the inspector himself says during the inspection. All this combined with the seller's disclosure and what you notice yourself makes the experience even more overwhelming.
What should you do? Relax.
Most of your inspection will be maintenance recommendations, life expectancies and minor imperfections. These are nice to know about. However, the issues that really matter will fall into four categories:
1. Major defects. An example of this would be a structural failure.
2. Things that lead to major defects. A small roof-flashing leak, for example.
3. Things that may hinder your ability to finance, legally occupy or insure the home.
4. Safety hazards, such as an exposed, live buss bar at the electric panel.
Anything in these categories should be addressed. Often a serious problem can be corrected inexpensively to protect both life and property (especially in categories 2 and 4).
Most sellers are honest and are often surprised to learn of defects uncovered during an inspection. Realize that sellers are under no obligation to repair everything mentioned in the report.
No home is perfect.
Keep things in perspective. Do not kill your deal over things that do not matter. It is inappropriate to demand that a seller address deferred maintenance, conditions already listed on the seller's disclosure or nit-picky items.
Should the Home Buyer Attend the Inspection?
We encourage your presence, particularly at the end of an inspection. We find this is an excellent opportunity for you to get a better feel for the home. At the end of our inspection, we will inform you of our findings. It is often difficult to fully convey certain information regarding a problem or concern through a written report. The ability to visually view specific problems is typically beneficial to the Buyer. The conversation during this review between the Inspector and Buyer often adds additional insights and understanding of the house.
You had the home inspected and moved in but you find a problem.  What do you do?
Don't automatically blame the inspector.  Sometimes things simply fail without warning.  Have you ever gotten into your car in the morning and it would not start.   It ran fine the day before.  The same thing can apply to items in your home.  If the inspector checks the temperatures of the air conditioner and they are within the normal range, he will note that the system was operating properly.  The compressor could still fail later that day.  Yes there are tests that may, in some cases, reveal that it is going to fail but these are beyond the scope of a home inspection.
That being said, call the inspector.  He may be able to give you some guidance.  It could be that the item was noted in the report but you simply overlooked it.  It may be that the item was not accessible for inspection.  It also could be something that he missed.  In any of these situations it is a good idea to contact the inspector.  It should be noted that most inspection agreements require that the inspector be given the opportunity to re-inspect the item in question or they will not accept any responsibility.
You will find that an experienced home inspector has a lot of knowledge about how things work and he may be able to help you solve the problem over the telephone.  Sometimes it may be as simple as resetting the circuit breaker.